Ear Wax Removal
Easy In. Easy Out.
Quick and Easy Solutions During Your Visit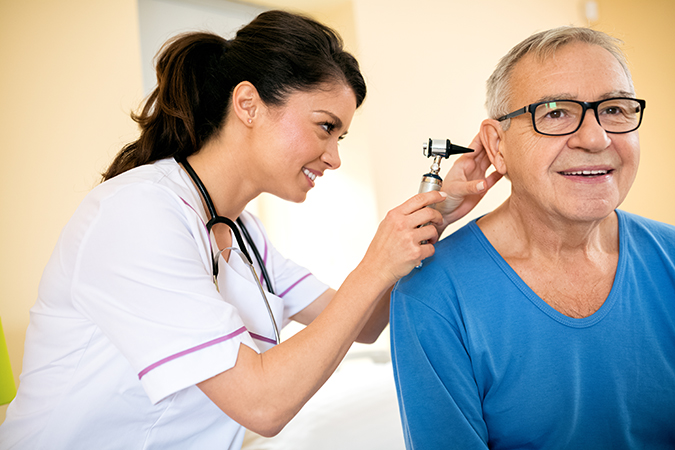 Clean Ears Done the Right Way
Why remove earwax?
1. Earwax is known to reduce hearing and increase Tinnitus.
2. Excess ear wax blocks sound from devices like hearing aids and in-ears.
How is earwax removed?
1. Manual Removal
2. Suction Removal
3. Water Removal
Who needs earwax removed?
Excess earwax production is common among both the younger population (less than 8 years) and the elderly (65 years and up). 
Some musicians with in-ears may also need routine ear cleaning to prevent earwax from affecting performances.  Most musicians come in for ear wax removal on an as needed basis.
Schedule an Appointment
  Appointments can be Scheduled by Email or by Calling.
We Establish a Plan
  Every Good Healthcare Plan Needs Exactly that - a Good Plan.
Follow-up Care & Maintenance
  Follow-up Appointments are an Important Part of Adjusting to Life with Hearing Aids.
Frequently Asked Questions
Is all earwax bad?
Not all earwax is bad. Earwax actually has natural antibodies in it that fight off outer ear infections. It helps to regulate the pH levels of your ear canal and can keep foreign objects from touching your ear drum, possibly rupturing it. Foreign objects can be anything from insects, to beads, to straw, or anything else that your toddler may randomly insert into their ear.
Does getting earwax removed hurt?
Most earwax removal does not hurt. However, depending on how much ear wax you have removal may cause some slight irritation, bleeding, and discomfort. If bleeding occurs, it usually heals within a few hours unless you have diabetes or high blood pressure. If you have diabetes or high blood pressure please inform your audiologist.
Is it possible to have too much earwax in your ear where it cannot be removed in one appointment?
Yes. We often prescribe an over-the-counter wax softening agent called Debrox. This wax softener agent is used for about a week before we attempt to remove the wax again.
Contact Us
For emergencies call 911 or visit your nearest hospital.
P.O. Box 688, Franklin, TN 37065
Hours
    Mon     9:00 am - 5:30 pm
    Tues    9:00 am - 5:30 pm
    Weds   9:30 am - 5:30 pm
    Thurs  9:00 am - 5:30 pm
    Fri        9:00 am - 5:30 pm
    Sat       By Appt Only
    Sun             Closed